Internet Explorer is no longer supported. We recommend upgrading to Chrome, Safari, or Microsoft Edge browser.
Do you have a printing job that has a lot of names, art changes, redrawing, or combining of files?
Take the stress out by ordering an Art Proof.
You will have the opportunity for 2 revisions and will be supplied with a high quality .JPG file for you to show to your customer.
Then place your transfer order with confidence.
What is a proof?
A proof is a way to see the final version of the artwork before your transfers are printed. We offer electronic artwork proofs only, as a .JPG file.
Proofs are highly recommended for orders that include a typesetting fee and/or are over $750, but not required.
Cost and Turnaround Time of a Proof
Electronic art proofs are $26. It must be paid in advance or charged to a credit card. This cost is non-refundable.
Proofs are a 1 day turnaround when ordered before 11 am in your respective zone (Zone 1 or 2).
You will receive an email when your proof is ready.
How to See Your Proof
When you place a proof order, they are available to view in your online account.
You will receive an email when your proof is ready to view.
Simply log in to your account, in the upper right hand corner of the screen, and click on Proofs.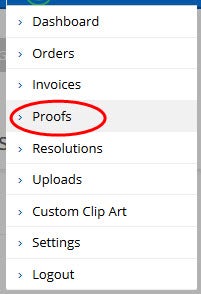 Click on the proof you would like to view.
Approving or Revising Your Proof
Once you view your proof, you will need to either approve it to be printed as is, or let us know what is wrong with the artwork to make a change.

If you need to make a change, two free revisions are included with your proof order. After two revisions, if you need additional changes, an additional fee is incurred.
Please note: a revision is a tweak of the artwork, not an entire redraw.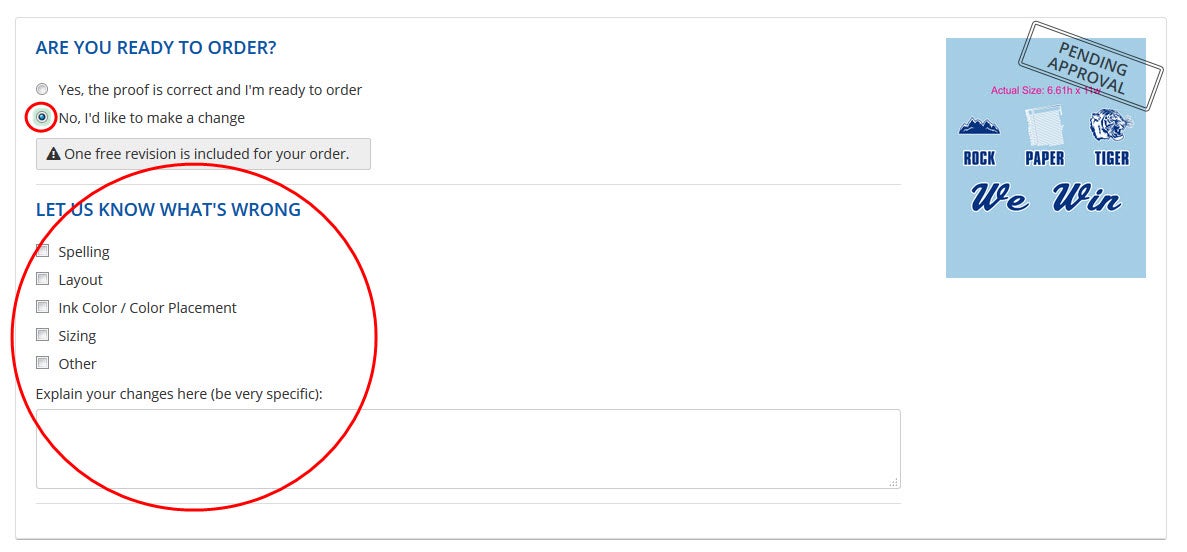 After you have selected your option to approve the proof or make revisions with changes, you will still need to scroll down and submit your selection to complete the proof process.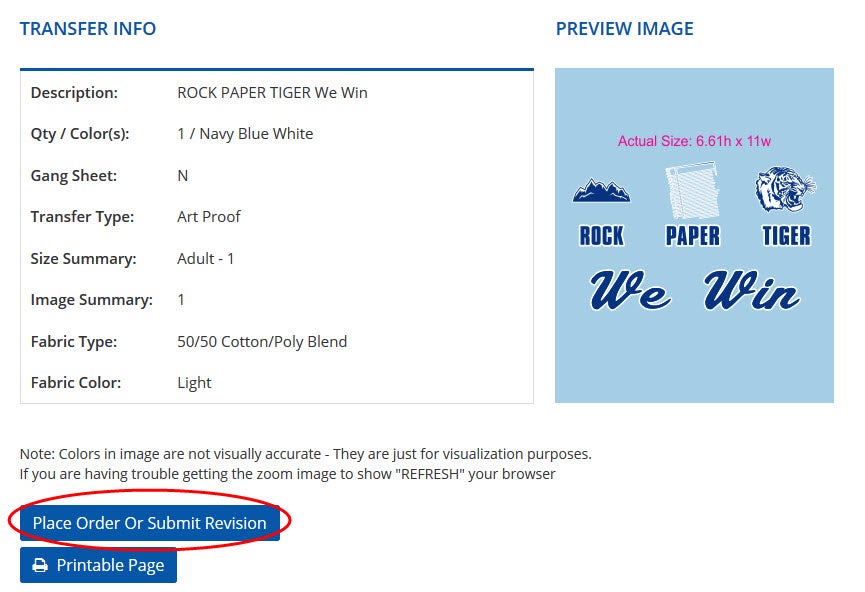 Once you approve the proof, your transfers will be printed and shipped.
Use Easy View® to Create Your Own Proof for Free
Show your customer what their design will look like with Easy View, our online designer.
Easy View allows you to:
Show the design on models, apparel, or accessories.
Add a personalized watermark over the design.
Share the design via email.
Download and save the design to your desktop and print.