Internet Explorer is no longer supported. We recommend upgrading to Chrome, Safari, or Microsoft Edge browser.
Stock Screen Printed Numbers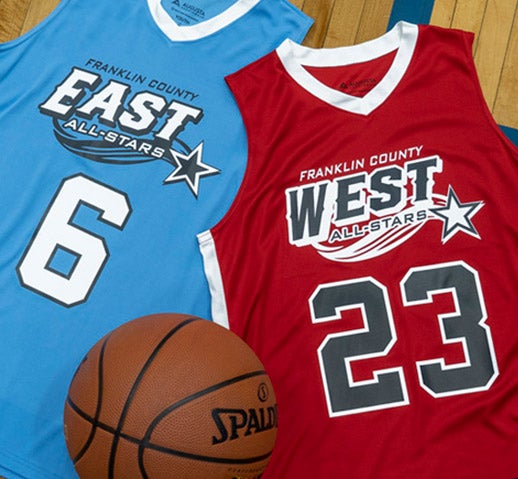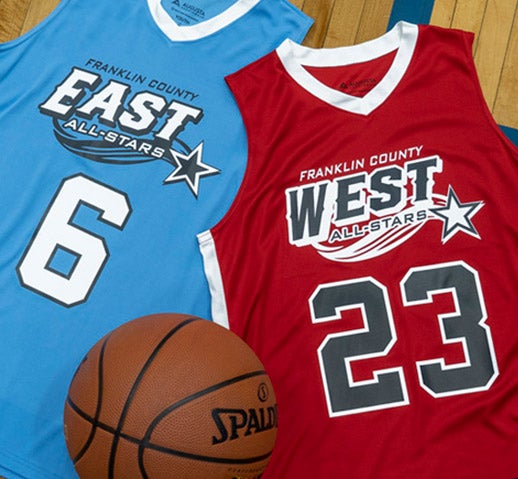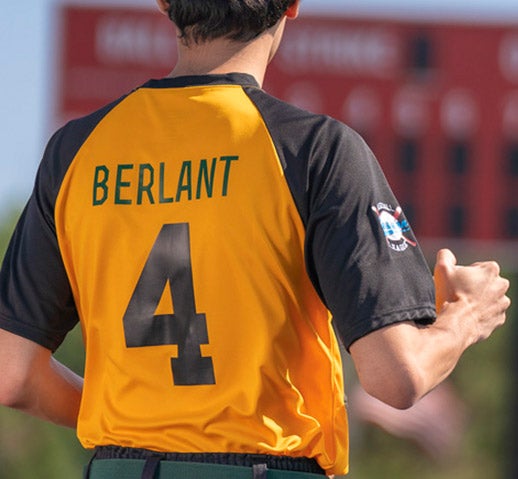 Stock Screen Printed Numbers
Fastest way to number team uniforms.
Stock screen printed numbers are available in a variety of colors, sizes and transfer types to coordinate with any team's home and away uniforms to create personalized football, basketball, baseball, and hockey jerseys, or any other sport uniforms. Request a number sample.
Pre-aligned on paper - just match paper edges together.
One-step application
Available in 2 transfer types: Goof Proof or Elasti Prints
Need help choosing a size? Check our recommended sizes.
Number orders over $500 will receive a 15% discount
Use the Number Calculators to help determine how many digits you need.
Looking for a different style or color? Try our Custom Numbers.
All numbers only ship from our Ohio location


Ordering Options:
• 5 Pack: includes five of the same digit per pack.
• Express Pack: number two teams from 1-12 with extras, contains 60 digits.
• Kit: number 15 teams 1-15, contains 315 digits. (free storage box included)
Contents
5 Pack
5 digits including:
5 of the same digit per pack
Example: 5 of the digit #2
Express Pack
60 digits including:
15 of #1
5 each of #0, 2, 3, 4, 5, 6, 7, 8, 9
Number Kit
315 digits including:
120 of #1
30 each of #2, 3, 4, 5, 6/9
15 each of #0, 7, 8
Available in 2 Transfer Types
Goof Proof Numbers
Recommended fabrics: cotton, polyester and cotton/poly blends
Sizes available: 4", 6", 8", 10"
Apply in just 4 seconds.
Elasti Prints Numbers
Recommended fabrics: 100% heat sensitive polyester
Sizes available: 4", 6", 8", 10"
Apply in 15 seconds.
Tips / Application
Pre-Production
Please check transfers carefully before heat-applying.
Set Temperature
Set the press to 365°F
Pre-Heat Garment
First, place the garment on platen, heat press for 3-5 seconds or until there is no more steam to remove wrinkles and moisture. Ensure there are no obstructions such as buttons, pockets, or seams. If there are, raise only the print area with a Print Perfect Pad.
Position & Press
Place the transfer face down on the garment. Close the heat press and heat for 4-6 seconds.
Peel Hot
Open the press and peel the carrier in a smooth, even motion.
Note: The recommended time, temperature, and pressure settings are for Stahls' Hotronix® heat press machines. Settings on other heat presses may vary.
Time

4-6 Seconds

Temperature

365°F

Pressure

Medium/Firm 6-8 (60-80 psi)

Peel

Hot
Questions
When placing arched names over 8" numbers on the back of a split front baseball jersey, what is the recommended placement for the names? The numbers?
The same guidelines can be used when applying Express Names™ and our Easy Prints® Numbers use the same guidelines. Place the name about 4 fingers down from the neck seam with the numbers touching the Express Names™ paper.
Are there any special considerations when transferring names and numbers onto 100% polyester or sublimation dyed garments?
All of our products will adhere to 100% polyester. If the fabric was dyed you may get some bleed through since the heat will cause the garment color to sublimate further. You will want to use a transfer type that applies at a lower temperature, such as our Elasti Prints numbers.
Can I add a number to the same side of a shirt already printed with a transfer?
Yes, just position the number and cover the existing print with a cover sheet, heat apply according to the application instructions.
Can screen printed names and number be applied at the same time?
Yes, the names and numbers are designed to be applied at the same time. The release paper is printed with a grid and sized for easy alignment.
Why is it necessary to pre-heat a garment before heat applying?
Pre-heating your garment removes the chemicals and moisture that may be in the garment due to manufacturing. Also, pre-heating assures a wrinkle free surface for heat application.
If I just printed the front, can I print the back?
Our heat presses have a non-stick coating, so printing on the back is as simple as flipping the shirt over and applying the back. The front print will not be affected.
When ordering 2 color numbers: If I want purple numbers outlined in white, when I pick the color options, is it purple/white or white/purple?
The second color listed is the outline color, so purple/white is purple with a white outline.