Internet Explorer is no longer supported. We recommend upgrading to Chrome, Safari, or Microsoft Edge browser.
Decorating Breast Cancer Awareness Apparel
October is Breast Cancer Awareness month. 1 in 8 women are diagnosed with breast cancer over the course of their lifetime. Show your support by wearing pink. It's easy to customize your pink apparel and to make it personalized for individuals.
Blank Apparel Choices for Your Fundraiser
Choose the type of apparel you would like to decorate. There are a variety of shirts, hoodies, caps, and accessories that can be ordered in pink.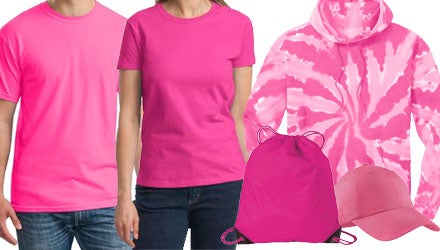 Customizable Artwork Layouts for Any Cause
All of your art can be created in just minutes, from start to finish, using our online designer, Easy View®. Customize a variety of layouts with over 7,000 clip art to choose from, including a variety of ribbons. Fundraiser and run/walk event layouts are also available. Have your own artwork? We can print that for you, too. Just upload your artwork right in Easy View.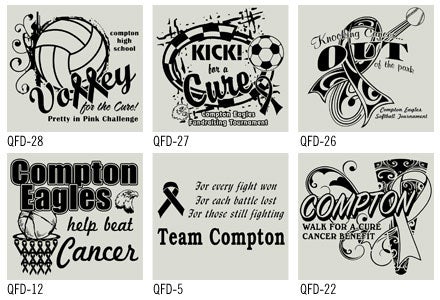 Ribbons for Cancer Awareness
Create screen printed transfer ribbons using our clip art X17A-450. These are a perfect add-on to breast cancer awareness apparel. Be creative to where you add the ribbon. Apply it as a left chest design on a shirt, on the sleeve, on the back yolk, a pant leg, on the hood of a hoodie, or on a cap. Multiple ribbons will fit on your transfer sheet by themselves, or add them to one of your existing pink ink orders.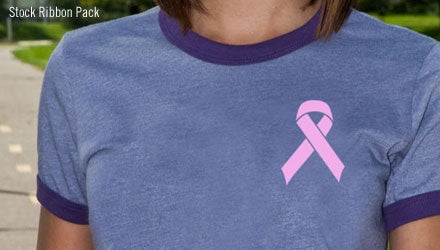 Inspirational Ideas for Breast Cancer Awareness Shirts
Be unique to sell. Create cute and clever designs. Add extra personalization to shirts using Express Names™. Add survivors' names or names of people who they are walking for. Need a ribbon transfer in a different color other than pink? Use our ribbon clip art with any of our 70 ink colors!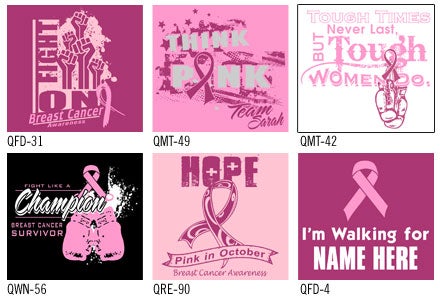 Start Designing in Easy View
Online Store to Sell T-Shirts for Fundraisers
Stahls' Spirit Sale makes fundraisers easy. Set up an online store to sell fundraiser t-shirts with no hassles. These stores allow you to collect payments online without paper ordering forms. You can even make client-specific stores for each of your customers' fundraisers.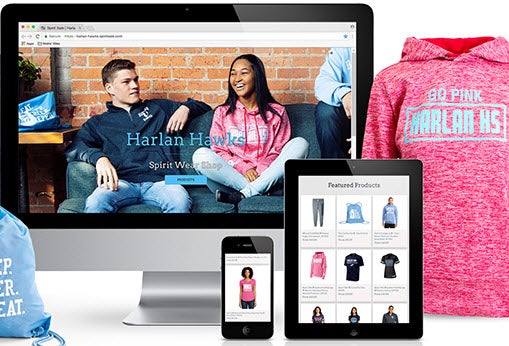 Get More Information on How to Run a Successful Fundraiser
Download the Fundraising for Apparel Decorators ebook to help guide you through the market of fundraising and how fundraising can be a mutual opportunity for both you and your customer.
This ebook is a full guide on how you can elevate a cause and help your fellow local organizations by doing what you do best - printing apparel!