Internet Explorer is no longer supported. We recommend upgrading to Chrome, Safari, or Microsoft Edge browser.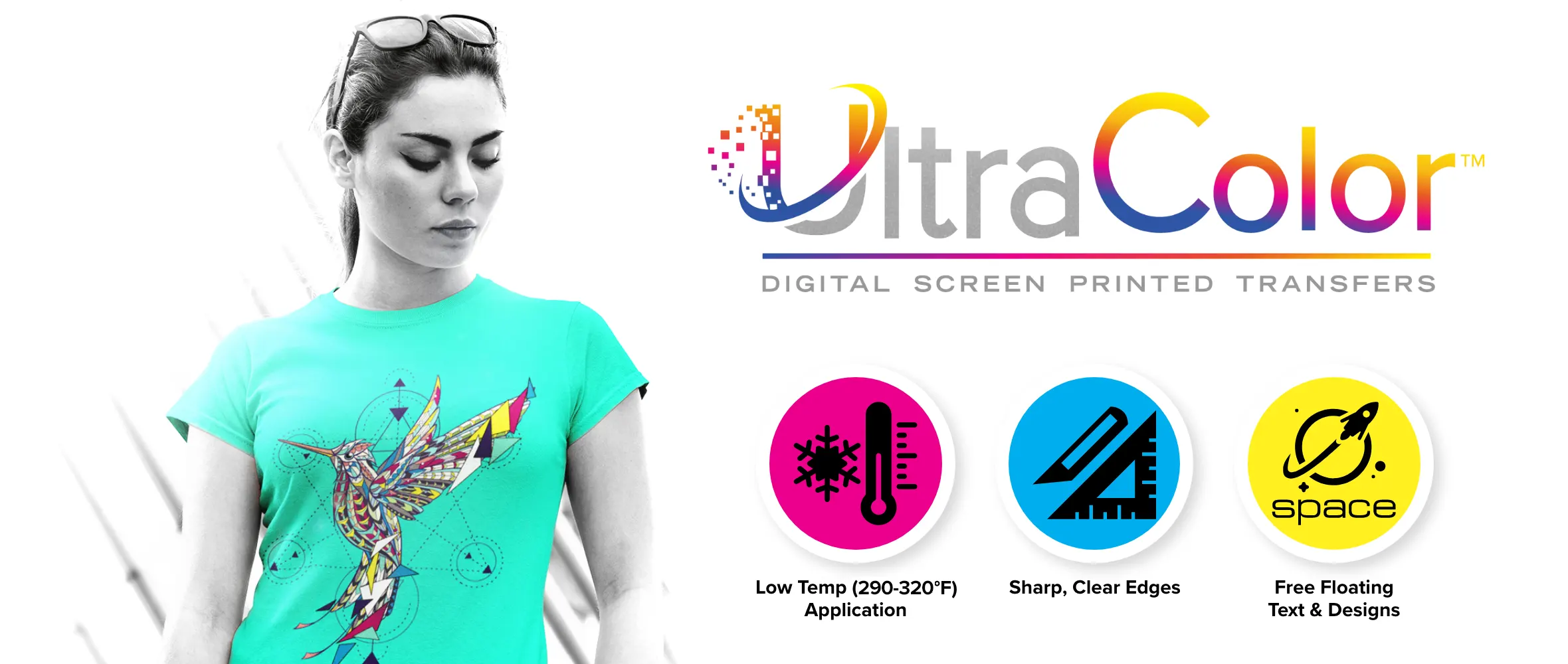 Unleash the Color
The world of decorated apparel just got easier. Introducing UltraColor® Soft—the perfect combination of digital and screen printed transfers so versatile, you'll be reaching for it to print on everything from basic T-shirts and canvas bags, to premium performance apparel and beyond.
With a matte finish, soft hand, and low-temp application, UltraColor® Soft is the easiest way to achieve premium results every time. Bring your customer's designs to life with photorealistic details and bright, vivid colors that stay looking good no matter what.
More Ways to Save with UltraColor® Soft
ORDER BY SHEET – For ganging multiple images or printing 1 full size image.
Get Free Sample