Internet Explorer is no longer supported. We recommend upgrading to Chrome, Safari, or Microsoft Edge browser.
Express Names™ Screen Printed Transfers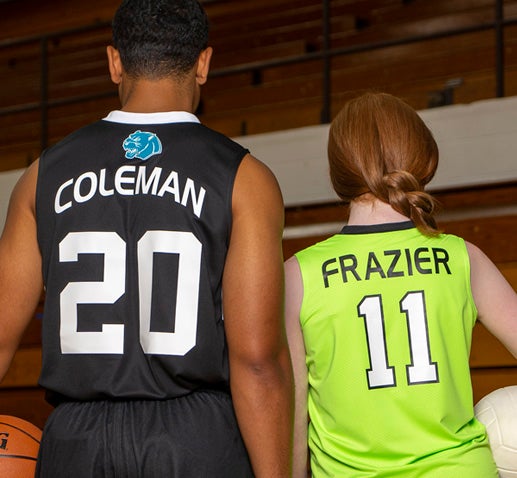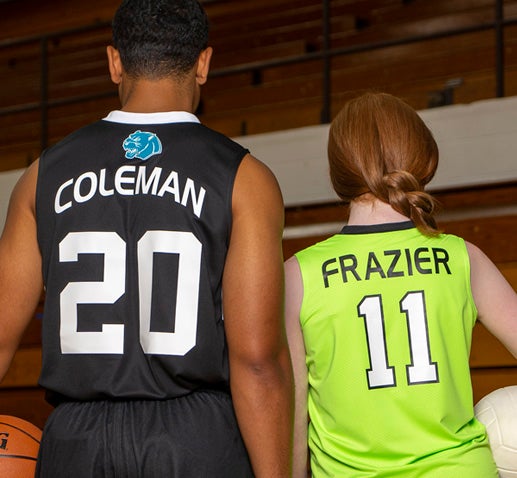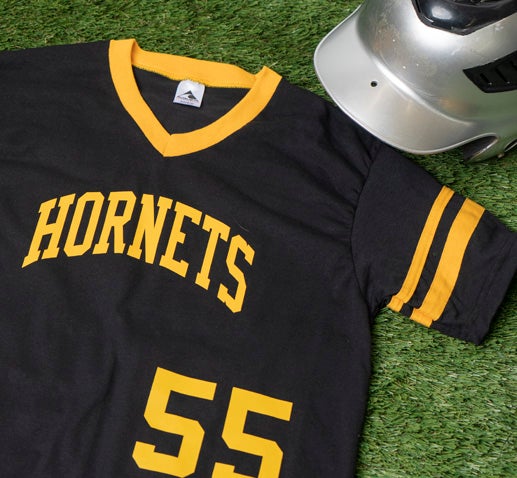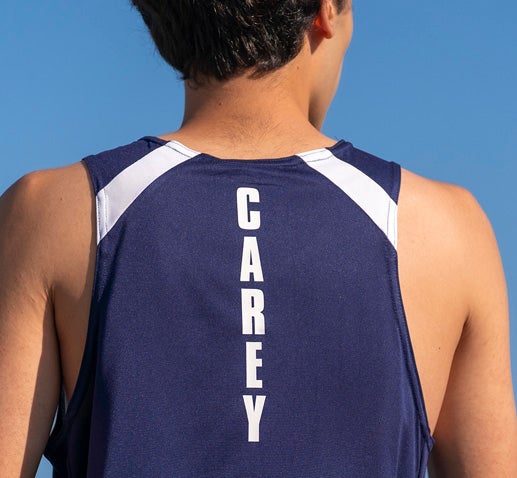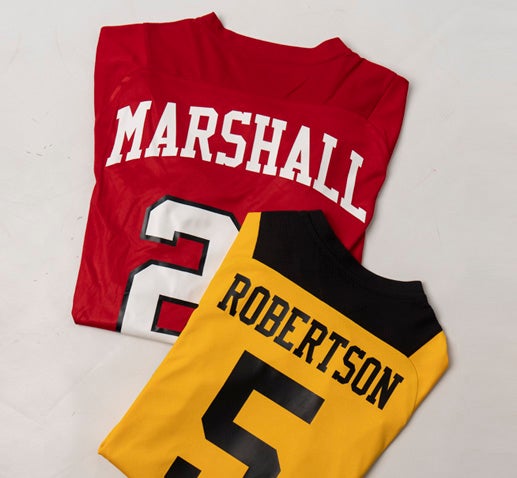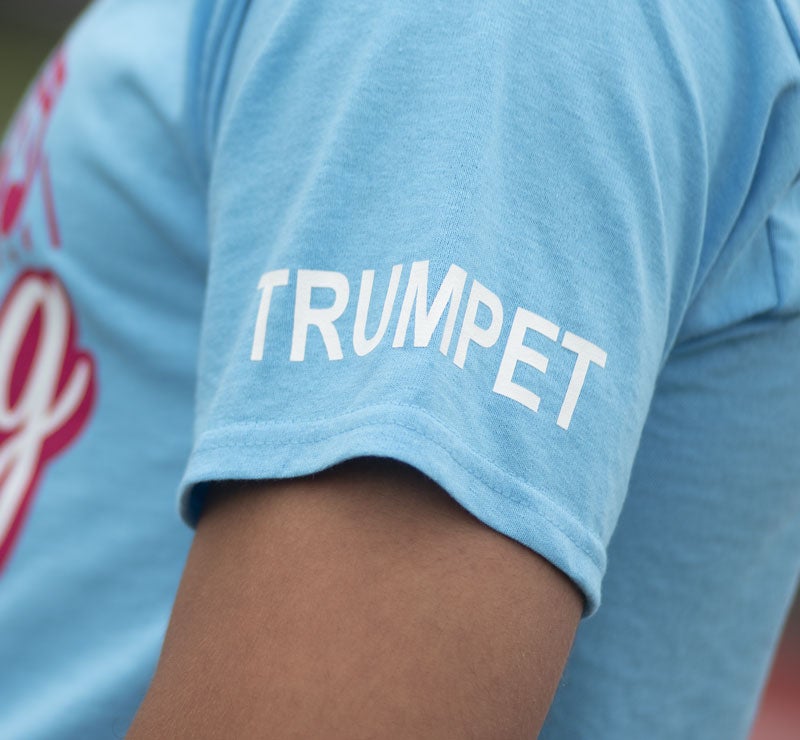 Express Names™ Screen Printed Transfers
Personalize team uniforms quickly and easily.
Express Names are pre-spaced, screen printed customized names that can be printed either horizontally or vertically. Order all one team name or individual player names. Request an Express Names sample.
Great for team uniforms, hoodies, sweat pants, or caps
Use either left chest size or full front
Recommended fabrics: cotton, polyester, cotton/poly blends
Ships next day if ordered by 12 pm ET
Order Express Names online and save money
Upload rosters with a .txt file
Available in a single color only
12 characters or less are recommended per name (max character limit is 22 per name)
Colors available for all Express Name fonts:
White, Black, Brown (Dark), Bubblegum Pink, Burgundy, Columbia Blue, Dark Green, Dolphin, Grey, Gold, Navy, Neon Lime, Kelly Green, Maroon, Metallic Gold, Metallic Silver, Orange, Purple, Red, Royal, Texas Orange, Vegas Gold
Fonts Available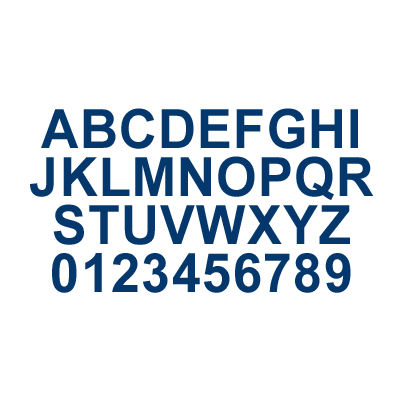 Arial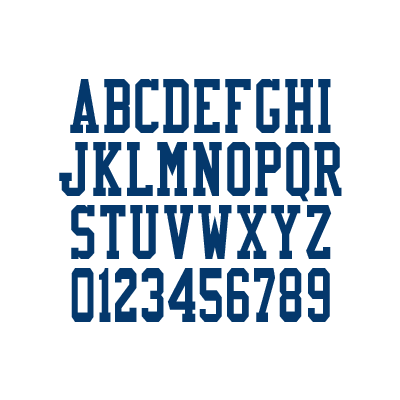 Full Block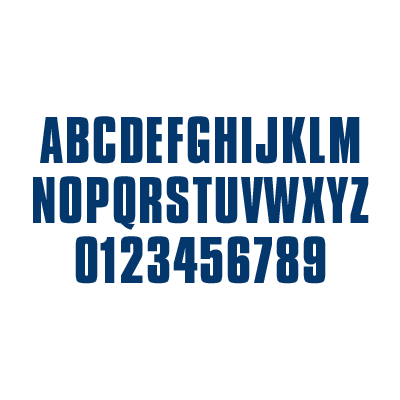 Hercules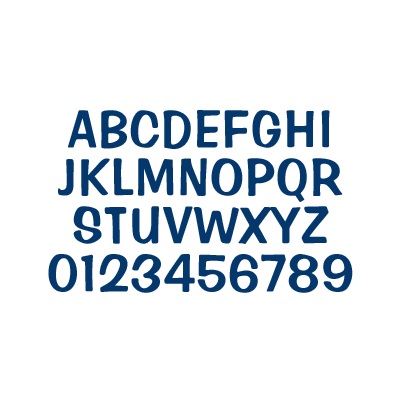 Impress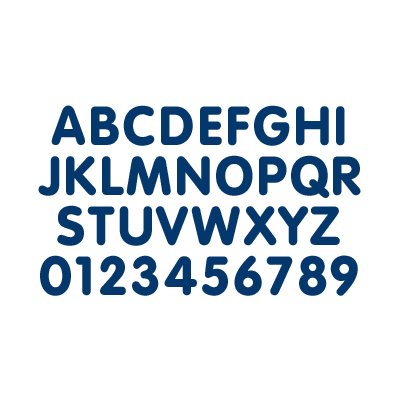 Vogue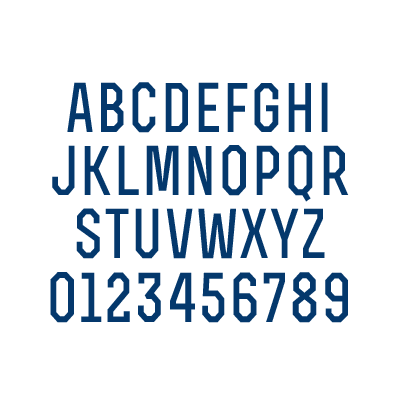 Rex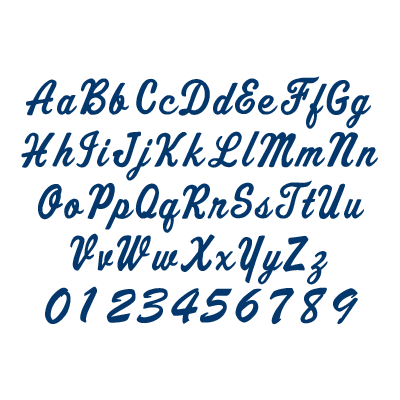 Athletic Script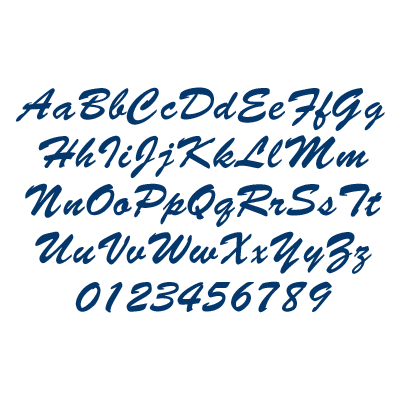 Brush Script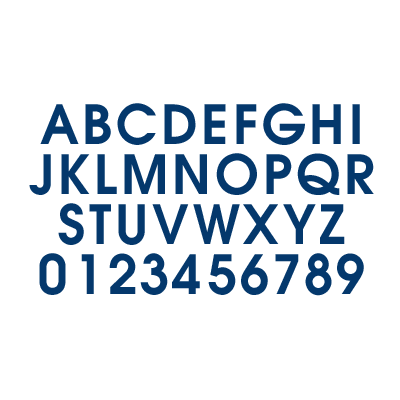 Avalon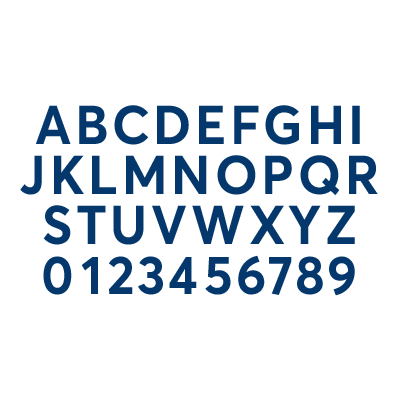 Averta
HandelGothic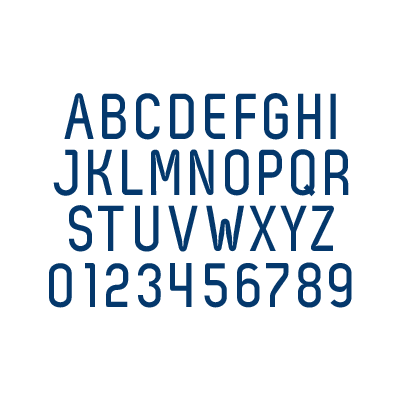 Zag Bold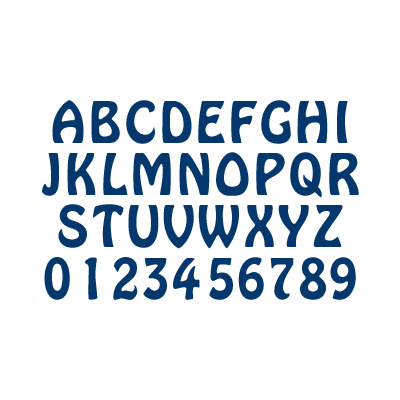 Homeward Bound
Formats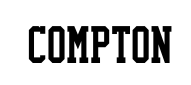 Straight
Letter Heights Available: 2", 2.5", 3"
Maximum widths of 9", 11" or 14"
1" Maximum widths of 4", 4.5" or 5" (Available in straight only.)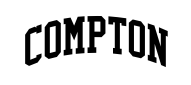 Arch
Letter Heights Available: 2", 2.5", 3"
Maximum widths of 9", 11" or 14"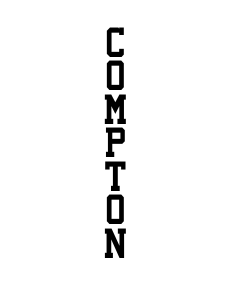 Vertical
Letter Heights Available: 1", 2", 2.5", 3"
Maximum length of 9", 11" or 14"
Letter height will be reduced as needed to fit the maximum word length.
Tip: To make a large vertical transfer, split words into multiple lines. For Example: Enter COMP on one line and TON on the next.
Tips / Application
Pre-Production
Please check transfers carefully before heat-applying.
Set Temperature
Set the press to 365°F
Pre-Heat Garment
First, place the garment on platen, heat press for 3-5 seconds or until there is no more steam to remove wrinkles and moisture. Ensure there are no obstructions such as buttons, pockets, or seams. If there are, raise only the print area with a Print Perfect Pad.
Position & Press
Place the transfer face down on the garment. Close the heat press and heat for 4-6 seconds.
Peel Warm
Open the press. Wait 5 seconds and peel the carrier in a smooth, even motion.
Note: The recommended time, temperature, and pressure settings are for Stahls' Hotronix® heat press machines. Settings on other heat presses may vary.
Time

4-6 Seconds

Temperature

365°F

Pressure

Medium/Firm 6-8 (60-80 psi)

Peel

Warm
Questions
Why is it necessary to pre-heat a garment before heat applying?
Pre-heating your garment removes the chemicals and moisture that may be in the garment due to manufacturing. Also, pre-heating assures a wrinkle free surface for heat application.
Can I add a number to the same side of a shirt already printed with a transfer?
Yes, just position the number and cover the existing print with a cover sheet, heat apply according to the application instructions.
If I just printed the front, can I print the back?
Our heat presses have a non-stick coating, so printing on the back is as simple as flipping the shirt over and applying the back. The front print will not be affected.
Can screen printed names and number be applied at the same time?
Yes, the names and numbers are designed to be applied at the same time. The release paper is printed with a grid and sized for easy alignment.
Are there any special considerations when transferring names and numbers onto 100% polyester or sublimation dyed garments?
All of our products will adhere to 100% polyester. If the fabric was dyed you may get some bleed through since the heat will cause the garment color to sublimate further. You will want to use a transfer type that applies at a lower temperature, such as our Elasti Prints numbers.
What is the maximum number of letters in a name that can be done?
It depends on the letters. For example if they are all I's, you can fit more than W's. If 11" wide, at about 12 characters you will start to get condensed letters, but you can keep going depending on how squished you want. At about 20, it won't be readable, but again, depending on what letters.
I need lower and upper case letters from the Express Names™. Are you able to do this for me?
The way our Express Names™ are produced, we are not able to do lower case letters. Only uppercase letters can be printed.
I need to order more specific letters, of the Hercules 2 inch - A,D,E I,N,Y,etc. I want them the same size and style like when I order the big packet. How do I order that so that my letters are exact size?
Use Express Names™ ordering the letters you want, at 2" you can fit about 12 characters per line depending on the letters, with no spaces.