Internet Explorer is no longer supported. We recommend upgrading to Chrome, Safari, or Microsoft Edge browser.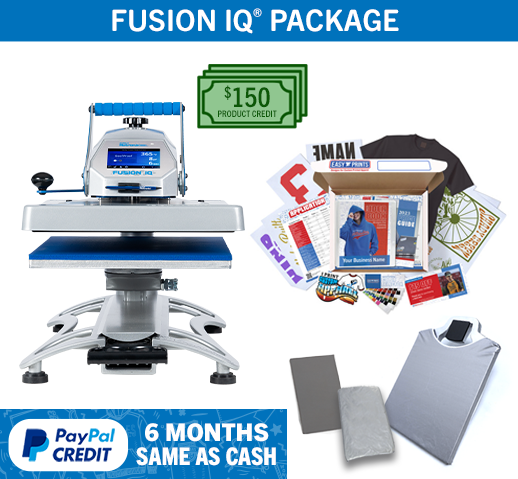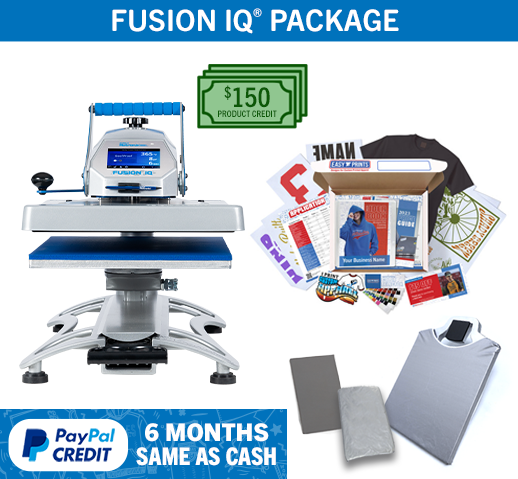 Fusion Package
$3,140 - Order now to save $399
The FUSION IQ Heat Press Package includes:
FUSION IQ Heat Press
Tag Along™ HP Quick Change Platen with Quick Slip Pad Protector
6" x 10" Quick Change Platen
6" x 10" Quick Slip Pad Protector
$150 Product Credit
Marketing Kit
A savings of $399
Delivery Time
This heat press is in stock and ready to ship.
Canadian customers please contact Stahls' Canada at 1-800-521-5255 to purchase a heat press.
Please select samples or add an Other sample type and try again.