Internet Explorer is no longer supported. We recommend upgrading to Chrome, Safari, or Microsoft Edge browser.
How to Choose a Heat Press
A heat press is central to success when decorating garments with heat transfer materials. Your choice of heat press can be based on a variety of factors, including heat press style, features, and performance.
Heat Press Features
Temperature consistency is the most indispensable feature of any heat press. Cold spots in the upper platen can lead to ruined garments.
Interchangeable platens make application on different garments easier.
Digital display ensures accurate pressure and temperature.
Heat Press Performance
Manufacturer's reputation
Service options
Available warranties
Light verses heavy use


Heat Press Styles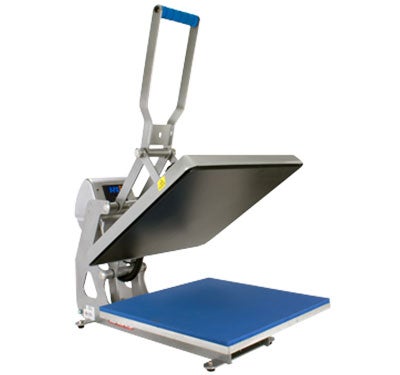 Clamshell
Clamshell presses have a hinge between the upper and lower platens and open similar to a clamshell. The heated upper platen closes on the lower platen to apply pressure to the garment being decorated.
Easy to use – great for beginners
May not be well suited for thicker garments
Most portable option
Layout work done under heat source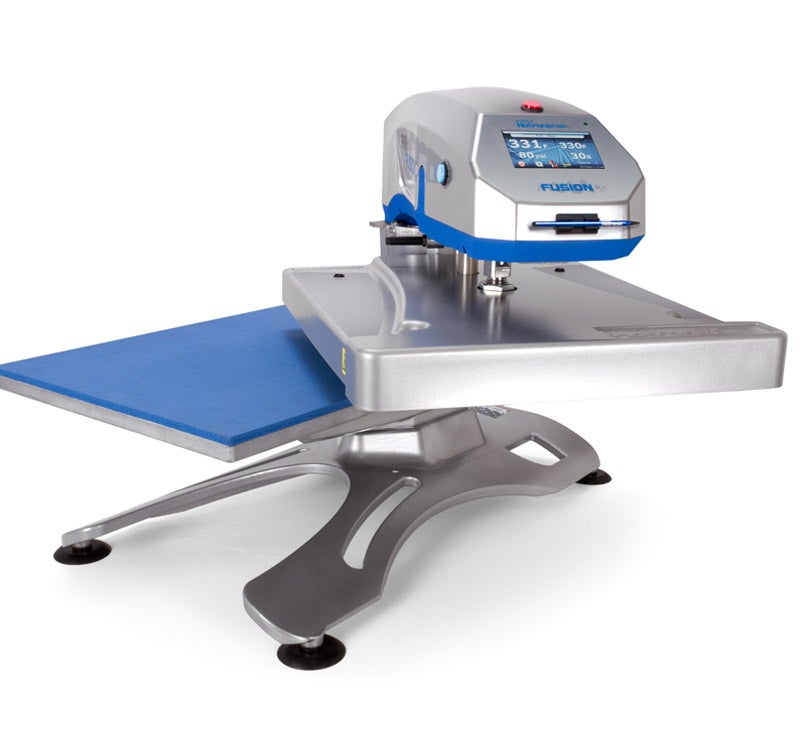 Swinger
Swinger (swing-away) presses swing the upper platen away from the lower platen. This gives the user convenient access to the lower platen without having to reach under the heated upper platen.
Ideal for experienced operators
Easy garment layout
Requires more space than clamshell
Produce higher volume of work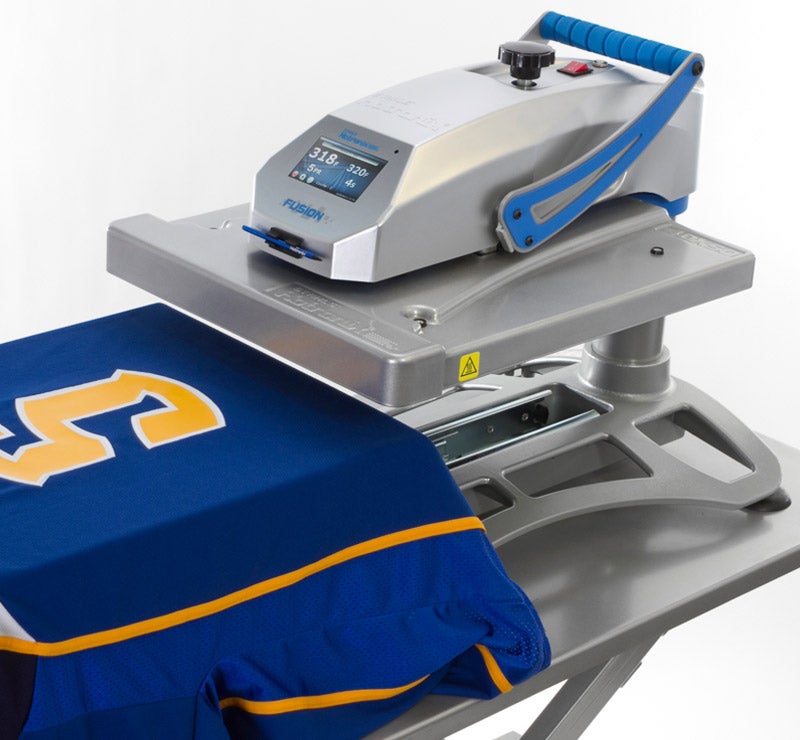 Draw
Draw presses have a lower platen that pulls out toward the operator so that the layout can be done without having to reach underneath the heated upper platen. The moveable work surface requires additional care to avoid shifting designs out of place before heat application.
Heat-free work surface
More workspace needed than clamshell
Ideal for high volume
Choose a Heat Press Starter Package