Internet Explorer is no longer supported. We recommend upgrading to Chrome, Safari, or Microsoft Edge browser.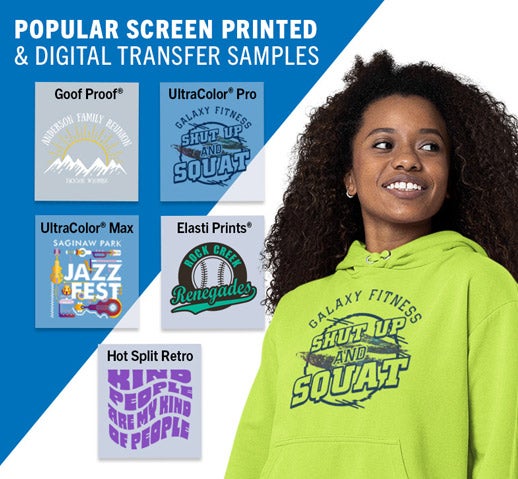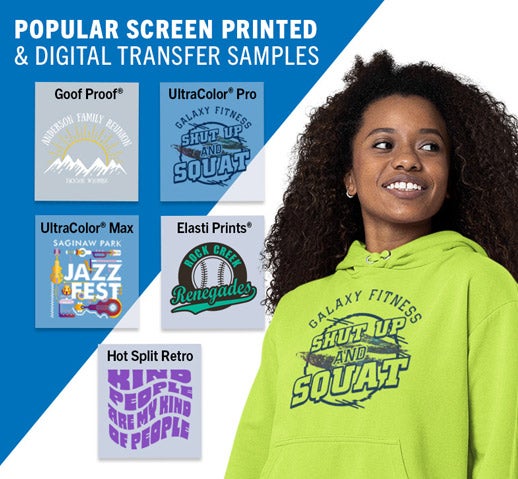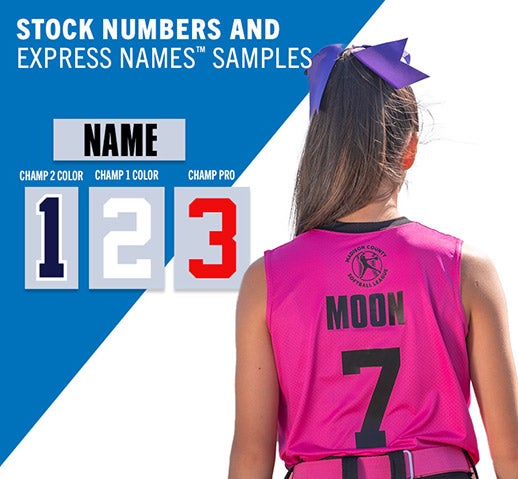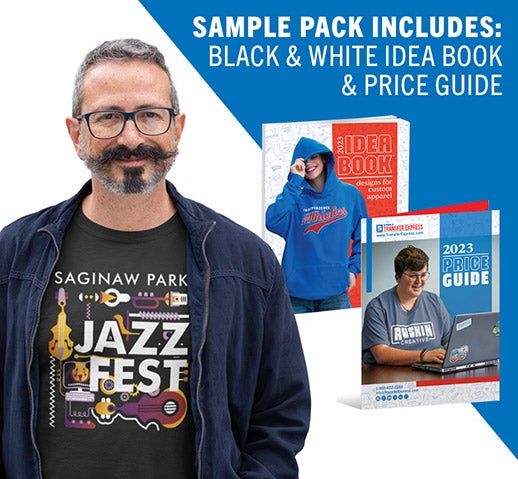 Free Samples
Know that you're providing customers with a high-quality product.
Select samples from the dropdown menu below.
Mini Sample Set includes:
Our most popular screen printed transfers: Goof Proof®, Hot Split Retro, and Elasti Prints®
UltraColor® transfers: UltraColor® Pro and UltraColor® Max
Stock numbers and Express Names™ samples
1 black and white version of Easy Prints® Idea Book™
Price Guide
You can also request individual samples if needed.
If you don't see what you need in the dropdown list, type in your request in the "Other Sample Requests" box. We will do our best to fulfill special sample requests.
Please select samples or add an Other sample type and try again.