Internet Explorer is no longer supported. We recommend upgrading to Chrome, Safari, or Microsoft Edge browser.
If you have already received your order and are having an issue, please submit your problem in the Resolution Center. You will be helped by one of our support representatives to get your problem handled quickly.
How to Access the Resolution Center
After you log into your online account, you will see a dropdown menu in the upper right hand corner when you click on your account name.
Click on Resolutions to access your Resolution Center.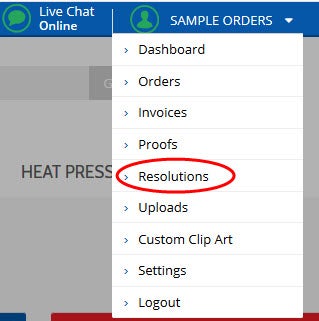 There you will be able to see all of the resolutions you have submitted.
To add a new resolution, click the green button labeled New Resolution.

Log in to visit the Resolution Center.