Internet Explorer is no longer supported. We recommend upgrading to Chrome, Safari, or Microsoft Edge browser.
Use these special layouts to help you design for:
shirt tags
signature shirts
class list shirts
and shirts with leagues or sponsors
Shirt Tag Layouts
Create a gang sheet of 30 unique shirt tags at 1.75″ width.
Duplicate the layout or change the size and details as needed to fill the sheet.
Recommended for 1-color, Goof Proof® transfer type.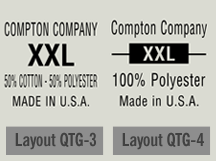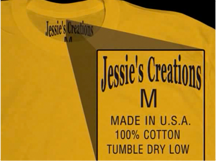 Tips:
For optimal printing, use the font and sizes in the layout.
---
Signature Layouts
Signature t-shirts are perfect for a class, team, or company.
A layout template will be mailed to you to collect signatures.
The $25 deposit will be deducted from the Easy Prints® Plus order when the signed template is returned.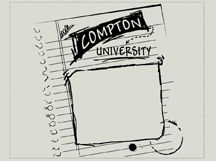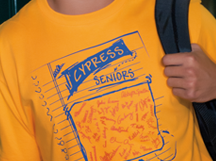 Tips:
Use a medium felt tip pen when signing the template.
Do not sign in the gray area of the template.
---
Class List Layouts
Each layout is designed with the recommended name count.
Add names directly into the layout in Easy View.
1-color orders placed by 3 pm ET ship next day.
Phone orders of 10 or more names will have a typesetting fee, $0.40 per name.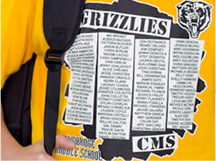 Tips:
If the list exceeds the recommended name count, split it into 2 designs, front and back.
Names print best as ALL UPPERCASE, some letters may close up.
Import a single column .txt file into Easy View as text, adjust the size as needed.
Copy and paste names into the "import window" in Easy View.
Recommended fonts: Arial, Arial Narrow, Helvetica Cond, Avalon, & Futura
---
League & Sponsor Layouts
Best for when you need more than 5 of a sponsor or name.
Single lines of text stretch the full width of the layout.
Multi-line text layouts stretch the full width based on the widest line.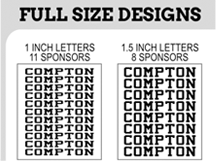 Tips:
In Easy View® online t-shirt designer, you can adjust your widths for each sponsor line as needed.
Height can be adjusted but must fit in the 11.25" x 14" sheet with room to cut.
Go To League & Sponsor Layouts >