Internet Explorer is no longer supported. We recommend upgrading to Chrome, Safari, or Microsoft Edge browser.
Designing Made Easy with Easy Prints® Layouts
What are Easy Prints?
Easy Prints is the largest collection of artwork layouts, clip art, and fonts for customizing a design for heat applied transfers used for apparel decoration.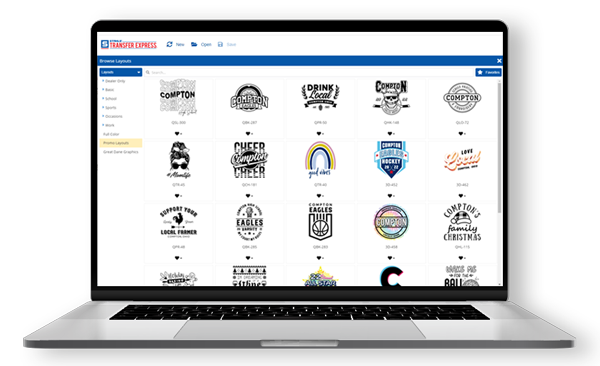 The layouts are easy for anyone to use and create amazing t-shirt designs, no matter your skill level.
Artwork for Everything
With Easy Prints layouts, you can find artwork for any occasion like Sports, School, Fashion, Work, and everything else in between.
You'll never run out of ideas. The artwork collection is constantly growing, consisting of over 7,000 layouts, 10,000+ clip art, and over 180 fonts. Our designers are creating new layouts and clip art weekly.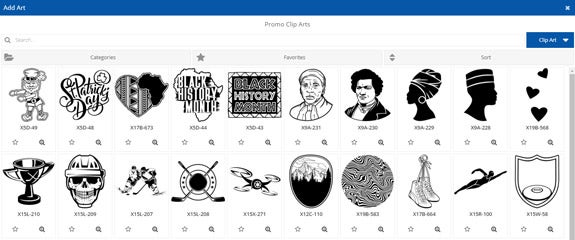 Customizing Made Easy
Easy Prints designs are easy for you to customize in just minutes using our free online designer, Easy View®. Even if you don't have any art skills, Easy Prints layouts bring out the artist within you.
Layouts are ready to use. Customize each design with as much or as little as you want to change. Simply type new text, change fonts, or swap out clip art to create a completely different design.
Now you have art for every apparel order that comes your way.
Express Yourself It's Easy®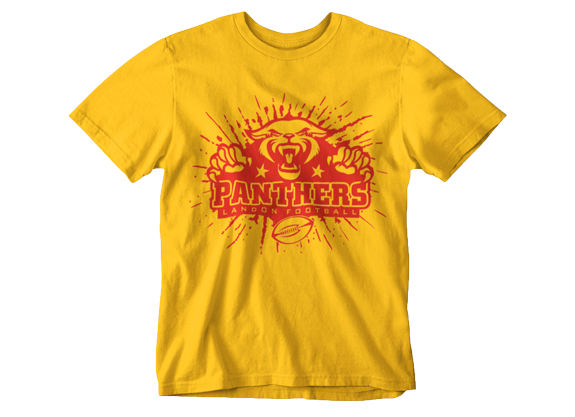 Start with a Layout
How it Works: Designing T-Shirt Transfers as Easy as 1, 2, 3.
1. Choose a layout
Customize any layout or clip art for all occasions – sports, school, work, fashion and events. With over 7,000 layouts and over 10,000 clip art, you can create a unique design in seconds.
2. Change the layout
Customize the layout as much or as little as you want! Pick your own fonts and colors. Change the clip art and text. Choose the size you want for your finished design.
3. Press your custom transfer
We will print your customized design in one of our popular screen printed transfer or digital heat transfers and ship it to you fast. Once your transfers arrive, use your heat press to apply the heat transfers to blank apparel.
Learn how to customize with Easy View
How Much Do Easy Prints Cost?
Using the Easy Prints layout collection is free for all active customers of Transfer Express to use to create your heat transfer designs at no charge and no monthly artwork fees!
You will receive "Easy Prints" pricing on your heat applied transfers when using Easy Prints layouts and clip art. Pricing for screen printed transfers are based on the transfer type, quantity of transfers, and number of colors.
Need to add your own artwork to Easy Prints layouts? No problem! You can add your own Custom Clip Art.
Custom Transfer Pricing