Internet Explorer is no longer supported. We recommend upgrading to Chrome, Safari, or Microsoft Edge browser.
Decorating Baseball Apparel
Due to the popularity of participants at various levels, baseball and softball provide one of the biggest opportunities to sell custom printed uniforms and apparel. Watch our webinar, What's New in Baseball Uniform Printing.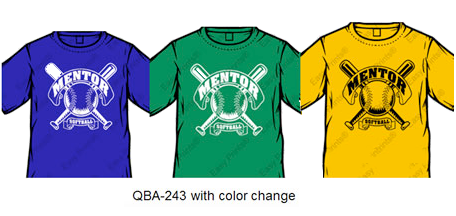 League Uniform Basics
Usually bid to print entire league
Bidding is competitive
League normally wears same shirt style
(customize with team color, name, sponsors, and numbers)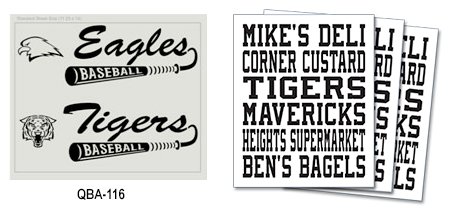 Money & Time Savings Tips:
Try to use same logo for each team
Order a color change when printing same design
Choose rectangular shaped art layouts to economize on sheet pricing
Order sponsor sheets: Fit up to 11 sponsors on one sheet
Names and Numbers Recommendations:
Apply name and number transfers in seconds
2-color numbers available
Add player names to jerseys to increase profits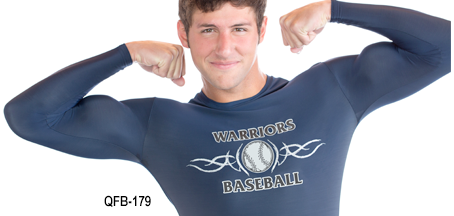 Specialty Uniforms & Apparel
Polyester (Moisture Wicking)
Use Elasti Prints® to avoid scorching 100% polyester
Available Elasti Prints number styles: Champ Pro, Euro Pro, and Avalon
Popular with travel teams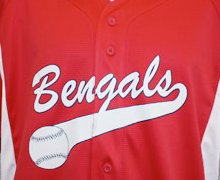 New uniforms made for all-star games
Use All-Star layouts to let your creative get the sale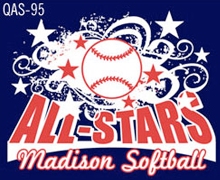 Add-On Sales
Bat bags: Use screen printed transfers for polyester
Ready to Print Baseball Apparel?
Log in or sign up to start creating your baseball designs with the online designer.
Start Designing in Easy View