Internet Explorer is no longer supported. We recommend upgrading to Chrome, Safari, or Microsoft Edge browser.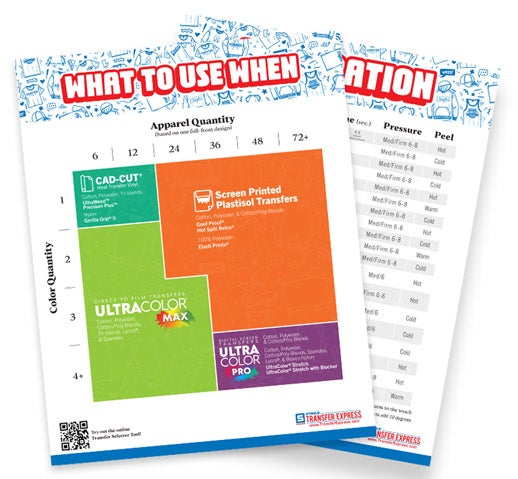 Application Kit
Accessories to Help you Heat Print - All In One Kit
The Application Kit is the perfect set of accessories to go alongside your heat press. These tools will help you with everyday printing or when you are in a pinch situation. Don't get caught without these items.
The kit includes:
Placement ruler - helps line up your transfers on apparel to get perfect alignment every time
Mousepad - use this to raise your print area when printing around obstructions like buttons, zippers, and seams
Test strips - a full set of temperature test strips to check all areas of your heat press platen to make sure you are getting consistent and accurate heat for a good application
Cover sheets - a set of 10 sheets to use to protect printed areas of your apparel or for pressing 2-step transfers
Application posters - hang by your heat press so you always know the proper application instructions for every transfer type
T-shirt with transfer - apply a screen printed transfer to a shirt for application practice and then wear for free advertising for your business
$10 Coupon - get $10 off your next order with this credit that is automatically applied to your account
Please select samples or add an Other sample type and try again.