Internet Explorer is no longer supported. We recommend upgrading to Chrome, Safari, or Microsoft Edge browser.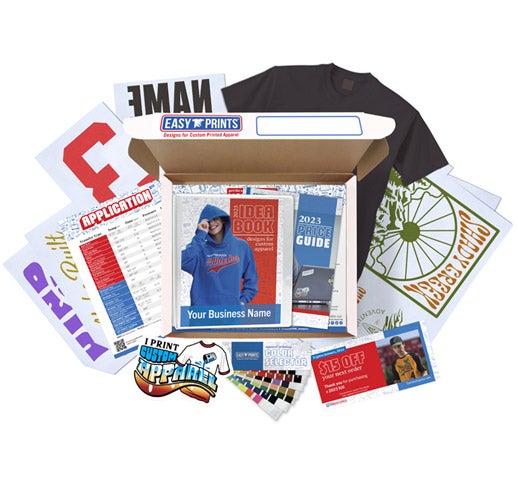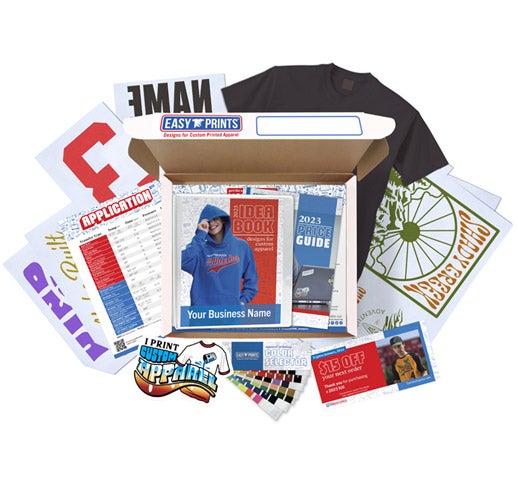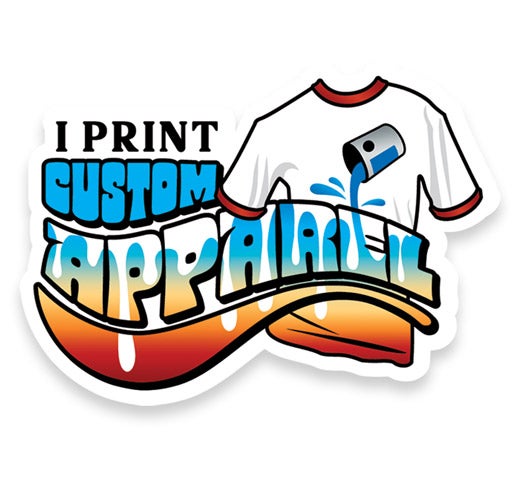 Easy Prints Marketing Kit
Your T-shirt business in a box.
Are you having trouble marketing your t-shirt business or don't know where to begin? Without having a t-shirt marketing strategy, your t-shirt sales can be slow to come in. Having the right tools is also half the battle.
Get all of the tools you need to sell custom printed apparel. This kit is your traveling office and show room, full of t-shirt ideas, samples, and ink colors to show customers what you can print for them.
The Marketing Kit Includes:
Price guide, ink Color Selector, decal, 2 display posters
Personalized Easy Prints® Idea Book™ with your company name
Unbranded Black and White Idea Book and a $15 off coupon
Also includes 20 display transfer samples and a t-shirt to get started
The personalized Easy Prints Idea Book is a full color catalog with our newest and best-selling artwork layouts that you are able to customize for all your apparel. Your customer can choose their artwork on the spot by flipping through this helpful book, which is also full of ideas and inspiration to get them started.
When it comes time to choosing ink colors, you can whip out your Color Selector. This swatch book contains all the screen printed stock inks that your customer can order from you. Don't try to guess or imagine what the color will look like. Hold it up to the shirt color and they can see for themselves!
Your customer will almost always want to see and feel a sample. With this kit, you get 20 full size transfers that you can use to create your own display. Heat press these transfers onto various apparel types and you can use these t-shirts for marketing your business. It's your traveling show room!
Take these tools with you no matter where you are meeting with customers – whether on the road or in your store.
If you are just starting your t-shirt business, this kit is for you.
Order the kit and get access to customize our 7,000+ layout designs using Easy View®, our online designer.
Your satisfaction is guaranteed. If the kit does not meet your expectations, it can be returned for a full credit within 30 days.
Please select samples or add an Other sample type and try again.