Internet Explorer is no longer supported. We recommend upgrading to Chrome, Safari, or Microsoft Edge browser.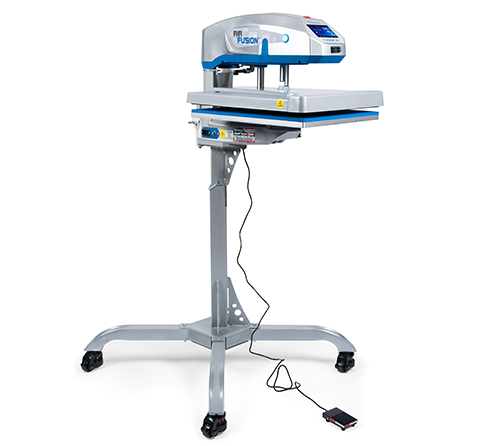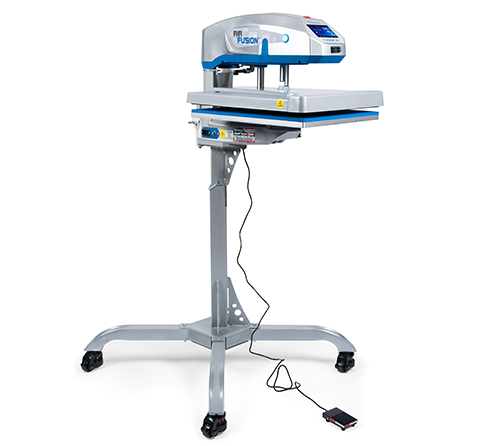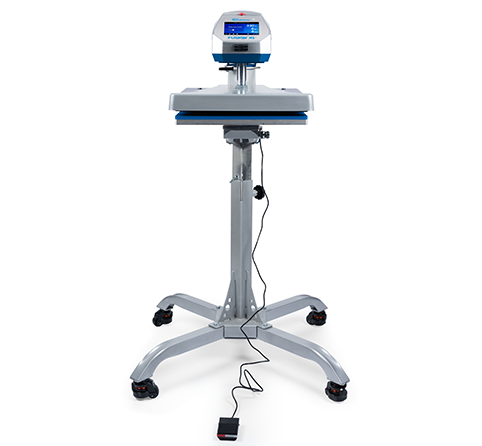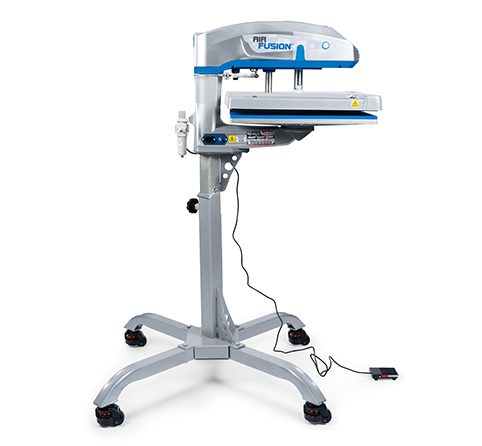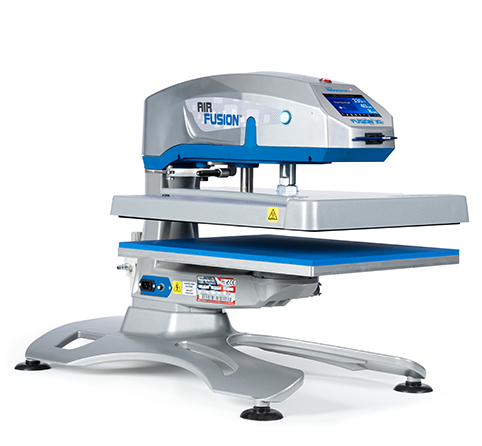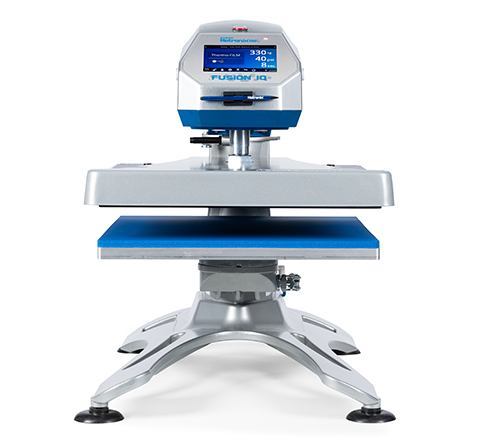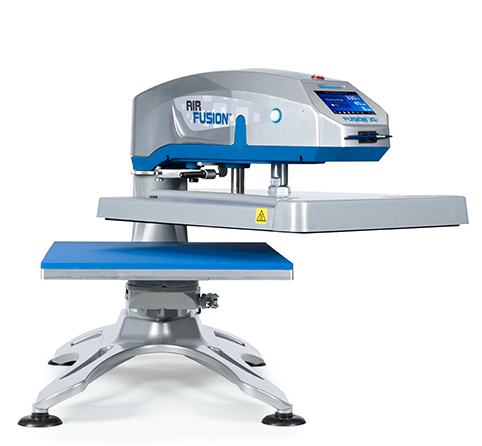 Hotronix® Air FUSION®
The world's most advanced heat press - now even more advanced.
With Fusion IQ™ Controller
The world's most advanced heat press just got smarter. Register your Air FUSION and access the Hotronix Online Portal to manage users, generate usage reports, and troubleshoot issues.
Plus, a brand-new controller with a larger, higher resolution screen makes it easier than ever to modify settings and save recipes.
This heavy-duty version of the FUSION® Heat Press is designed for high volume work powered by an air compressor. Easily threadable, with convenient EZ-On platens and hands-free auto-swing, it sets a new standard for heat presses.
High-tech power with superior ease of use.
Touch screen controller.
Pneumatic regulator which auto-adjusts pressure.
Available in 16"x20".
To make sure you're getting a Hotronix®, look for the blue!
Gift with Purchase! Free Marketing Kit!
Canadian customers please contact Stahls' Canada at 1-800-521-5255 to purchase a heat press.
Delivery Time
Due to popular demand of our heat presses, please allow 1 week for delivery upon ordering.
Please select samples or add an Other sample type and try again.
Styles Available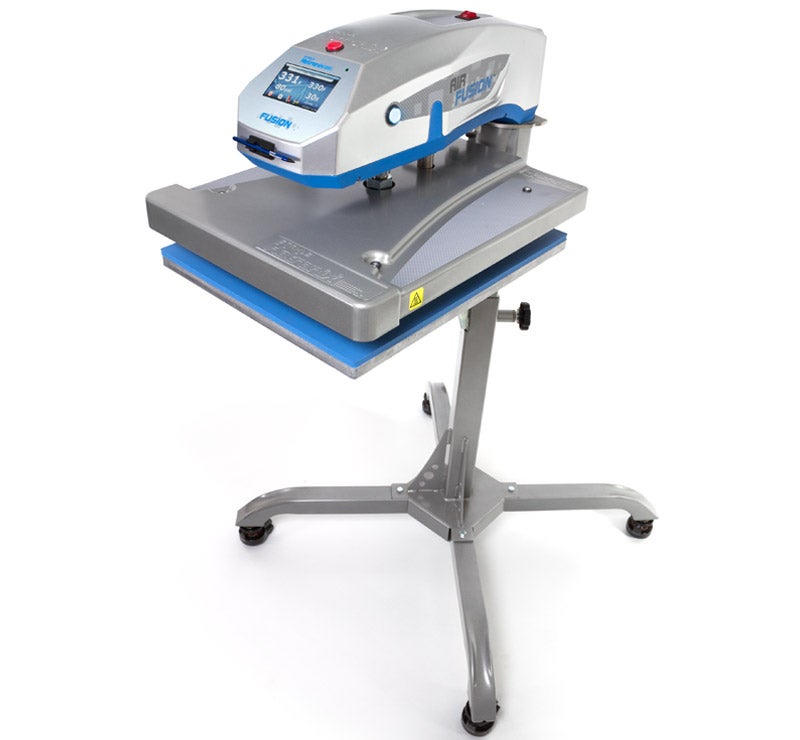 Air FUSION with Pedestal
The industry's only adjustable-height pedestal stand (37" - 44") with lockable casters.
Specifications:
Actual Dimensions: 40" x 32" x 57"
Actual Weight: 152 lbs
Shipping Dimensions: 40" x 48" x 58"
Shipping Weight: 245 lbs
Note: Actual Dimensions reflect stand at maximum height.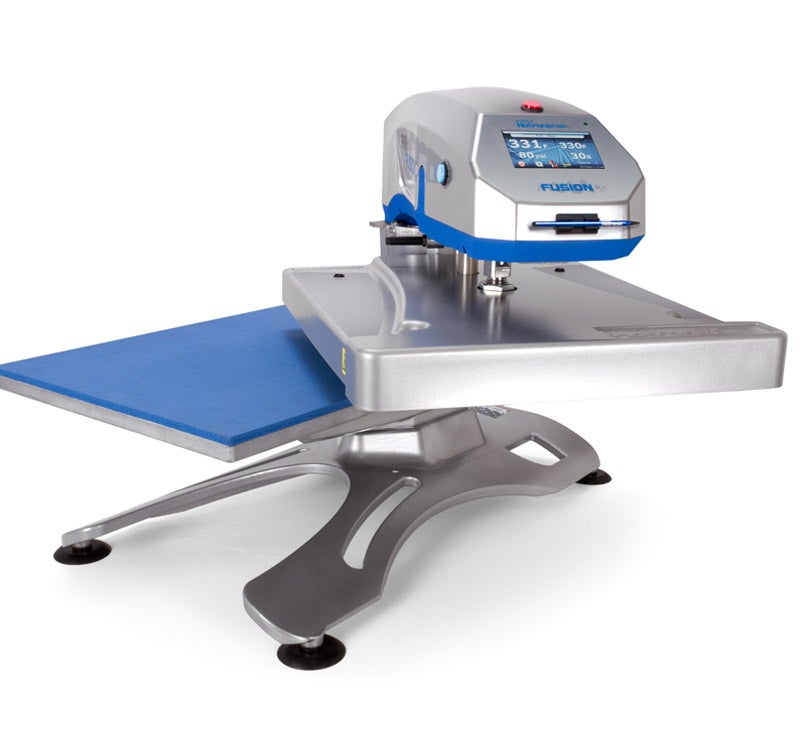 Table Top Air FUSION
With the same great features, including touch screen controller, semi-automatic operation, and Threadability™, the Table Top Air Fusion harnesses the power and convenience of the Air Fusion into a space-saving unit.
Specifications:
Actual Dimensions: 34" x 18" x 24"
Actual Weight: 126 lbs
Shipping Dimensions: 37" x 24" x 24"
Shipping Weight: 180 lbs
Technical Specifications
Hotronix Premier Warranty
Lifetime Warranty on Heating Element
5 yr on Framework
2 yr on Circuit board
1 yr Parts/labor
Touch screen control system with stylus
Data interface port for software upgrades
20% more pressure than the previous Air Swinger
Energy-saving 4 hr sleep mode
Production cycle counter
UL/ULC/CE/RoHS compliant
120v: 15 Amps / 1800 Watts
240v: 15 Amps / 3500 Watts
Heat-free work surface
Tapered roller bearings with progressive stop dampers for smooth swing operation
3/4" heat platen with fast recovering heater technology
Die pressure cast 356 aluminum corrosion-free framework
Live digital time, temperature, and pressure readout
Electro-pneumatic regulator that auto-adjusts pressure for all recipes
*Requires air compressor (not included) with minimum 1/2 horsepower and 2.5 gallon hold tank. Uses 2.3 CFM.
Questions
Can the Air Fusion be used for direct to garment?
The Air FUSION® is perfect for pre-treating and curing garments for direct-to-garment printing. The pneumatic heat press compresses to 120 PSI and flattens the fibers on the garment and provides a smooth, even surface for the inks to adhere. Prints actually look brighter and crisper for a better finished product. The pre-treatment process creates additional moisture and in some cases can cause a press to rust or even interfere with its sensors. The aluminum corrosion free framework on the Air FUSION actually combats the moisture. The press will look like it just rolled off the assembly line for years to come.
I'm on a tight budget, should I spend extra to get one of the Hotronix® heat presses?
A heat press is the only investment needed to get started in the custom apparel printing business and the key to your success. We recommend getting the best heat press your budget allows.