Internet Explorer is no longer supported. We recommend upgrading to Chrome, Safari, or Microsoft Edge browser.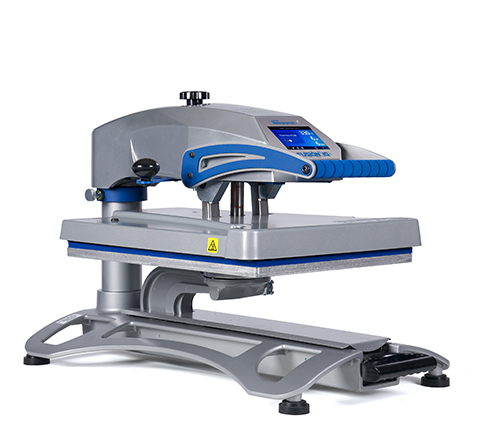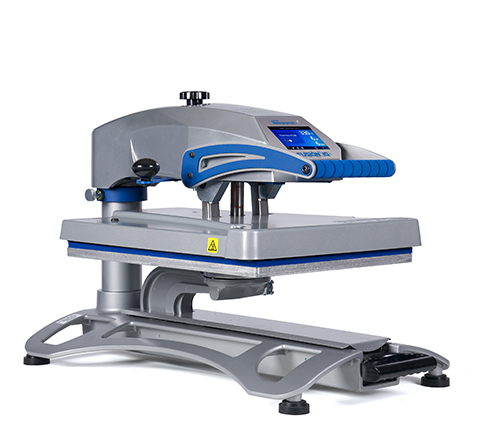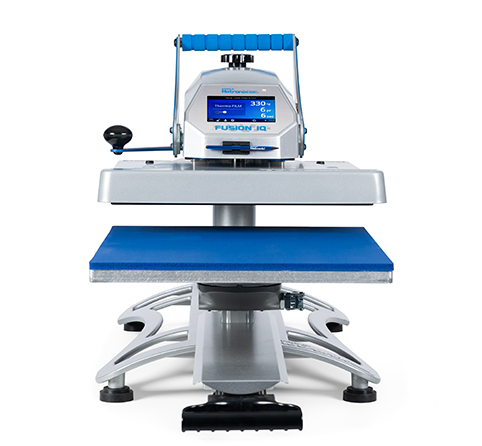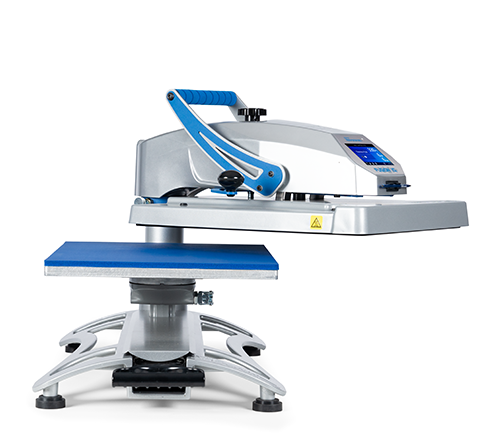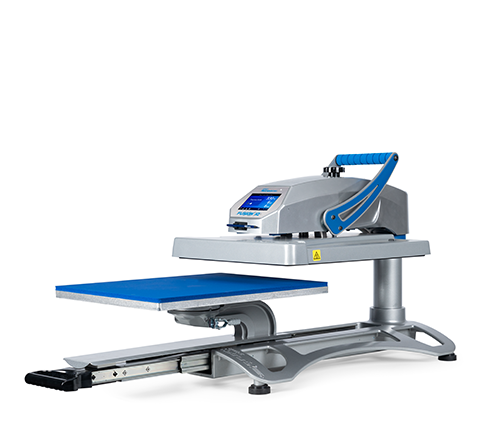 Hotronix® FUSION®
The smartest heat press in the industry.
During September and October only, buy a Fusion IQ heat press and get the Tag Along HP Platen for just $200 more. That's a savings of $225!
>Shop this special package deal
---
With the Fusion IQ™ Controller
The world's most advanced heat press is even smarter. Register your FUSION® and access the Hotronix® Online Portal to manage users, generate usage reports, and troubleshoot issues.
Plus, a brand-new controller with a larger, higher resolution screen makes it easier than ever to modify settings and save recipes.
Operable as a draw press or a swing-away, this innovative heat press machine also features interchangeable platens and a premium warranty. It's like having two presses in one.
Exclusive touch screen technology with stylus.
Patented dual functionality.
110 volt standard (220 volt available upon request).
To make sure you're getting a Hotronix®, look for the blue!
Gift with Purchase! Free Marketing Kit!

Canadian customers please contact Stahls' Canada at 1-800-521-5255 to purchase a heat press.
Delivery Time
This heat press is in stock and ready to ship.
Please select samples or add an Other sample type and try again.
Technical Specifications
Hotronix Premier Warranty
Lifetime Warranty on Heating Element
5 yr on Framework
2 yr on Circuit board
1 yr Parts/labor
Touch screen technology with stylus
Automatic timer
Unlimited preset programs
Multiple time settings
Auto on/off setting
Multi-level password settings
Energy-saving 4 hour sleep mode
Production cycle counter
Available in eight languages
3/4" thick , coated upper platen
3/8" Silicone rubber bottom pad
°F or °C available
Easy-to-install interchangeable platens
Live digital time, temperature, and pressure readout
Temperature range 200°F – 400°F
UL/ULC/CE/RoHS compliant
Available in 110 volt or 220 volt
15 Amps / 1800 Watts
Cast-aluminum frame
Scratch-resistant, baked-on powder coat finish
Coated heater - stress-relieved to prevent warping
Platinum RTD heat sensor
37" x 25" x 24"
150 lbs. ship weight
Programmable presets for applications
Cast-in tubular heating element every 2" (5cm), eliminating cold spots
Questions
The upper platen on my Fusion is very loose. Should I tighten it?
The upper platen on most Hotronix® heat presses is designed to "float," which will make it appear to be loose. This is part of the design, allowing for even pressure.
I'm on a tight budget, should I spend extra to get one of the Hotronix® heat presses?
A heat press is the only investment needed to get started in the custom apparel printing business and the key to your success. We recommend getting the best heat press your budget allows.
After you press a transfer, how long to you need to wait for the imprint to dry/cool before folding the shirt?
Once you peel the paper from the garment it is ready to go. You can let it cool until it's cooler to the touch if needed for your own personal preference but the ink is already set in the garment at pressing time. You can touch the print as soon as the paper is peeled and no harm will be done to the design.
If a garment has been prewashed, is the application going to be different?
There will be no difference in application if the garment is prewashed.
How can I determine what pressure to use if I don't have a Hotronix heat press?
With practice you will have a good idea of the amount of pressure you are applying to the garment. If the press is very difficult to lock down then you probably have too much pressure. If it is very easy and feels too light then it probably is. As always, test a sample to make sure you are using a correct pressure (medium to firm) before starting your job. Some dealers use the paper method. They stick a piece of white paper on the corner of the heat press and lock down. If the paper comes out easily then there is not enough pressure, If the paper rips or doesn't come out at all when you tug on it then there is too much pressure.
How do I prevent a dark garment from slightly bleeding through numbers or light colors? Is there too much pressure?
You probably have too much pressure being applied to the transfer. It could also be too hot. If using the Goof Proof® follow these suggestions one at a time for the solution: - Decrease the temperature by 5 to 10 degrees. - Decrease the pressure slightly. - Decrease the time slightly. - Press the transfers as a Polytrans (340 degrees for 10 seconds).
Should the heat press be locked down while removing moisture or can you just hold the press down?
The heat press does not need to be locked down, but applying pressure does help to remove wrinkles. As long as there is heat being applied to the garment the moisture will be removed.