Internet Explorer is no longer supported. We recommend upgrading to Chrome, Safari, or Microsoft Edge browser.
Bring All the Best T-Shirt Layouts on the Go
---
It's easy to bring the largest collection of customizable t-shirt artwork with you wherever you go.
The Easy Prints® Idea Book™ artwork catalog gives you thousands of professionally designed layouts that are ready for you to customize with your next event, team, school, or work ideas.
Flip through the digital Idea Book™ with your customers to view thousands of customizable artwork layouts without any added extra branding.
View the digital version of the catalog online at EasyPrints.com and and even download a pdf version to your phone, tablet, or laptop, too.
View the Digital Idea Book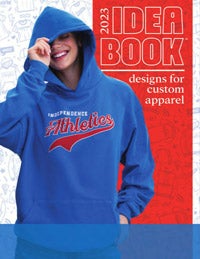 Idea Book Bonus Pages
Print out the non-branded Idea Book PDF bonus pages and add them to your printed Idea Book binder. Show customers what type layouts and special effects are available to create custom t-shirt designs.
Need a printed Idea Book? Get one here.
---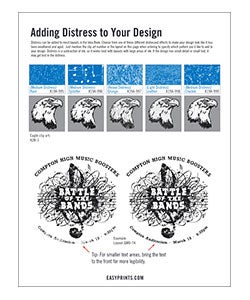 ---