Internet Explorer is no longer supported. We recommend upgrading to Chrome, Safari, or Microsoft Edge browser.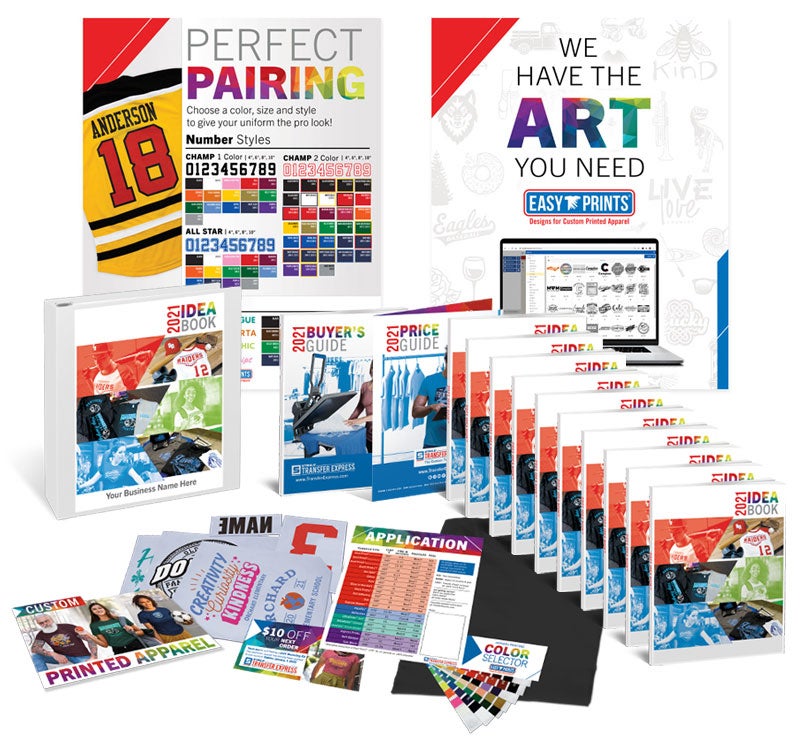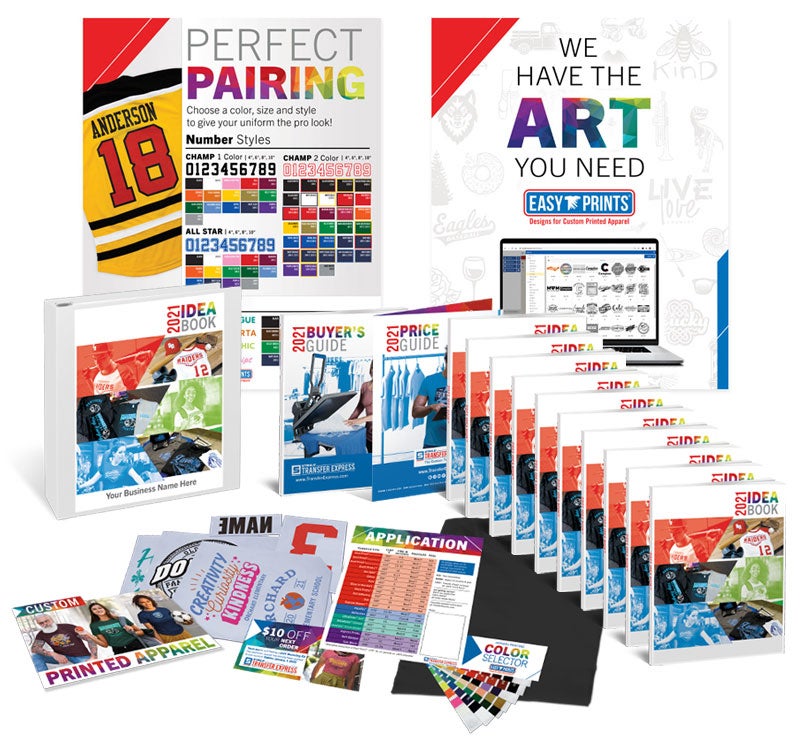 Easy Prints Success Kit
Bundle and save. Get the Marketing Kit and Display Kit in one.
The Success Kit is currently unavailable.
Get two kits in one and save a few dollars when you order the Easy Prints Success Kit. The kit includes all that can be found in the Easy Prints Marketing Kit and Easy Prints T-Shirt Business Display Kit.
Highlights:
Personalized Easy Prints® Idea Book™
Sample Generic (Black and White) Idea Book™
Two 16" x 20" posters that showcase names, numbers, and Easy Prints layouts
10 pack of generic catalogs (Black & White Idea Books )
Order the kit and get access to customize our 7,000+ layout designs using Easy View, our online designer.