Internet Explorer is no longer supported. We recommend upgrading to Chrome, Safari, or Microsoft Edge browser.
How to Start a T-Shirt Business
Get Started and Grow Your Business
At Transfer Express, our success depends on your success and it is our mission to help you grow your business. We do the printing for you, so your only investment needed before you place an order is a heat press. Once you have a press you are ready to sell. When your customer is ready to order, send us your art or use ours, and we will print the best transfer for your job. Once received, all you have to do is apply it to your apparel and make the delivery.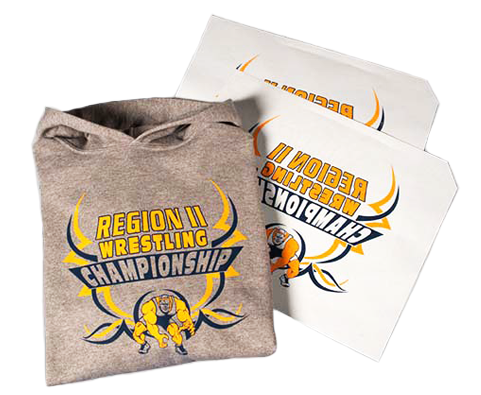 Screen Printed Transfer Advantage
Low start-up costs
Money & time savings
Versatility
Quality
Watch this video on Starting a T-shirt Business with Screen Printed Transfers
Why choose Transfer Express® as your source for custom screen printed transfers.
Fast Turnaround
We can help you beat your competition with the fastest turnaround in the industry! If you need names or numbers, they will ship the same day! One color custom transfers using our art ship the next day when ordered by 3 pm. If you have your own artwork, those orders will be out the door in 2 working days. With our free exclusive upgrade service, Speedy Air, we also have guaranteed delivery options that will have the package in your hands within two days no matter where in the continental US you live!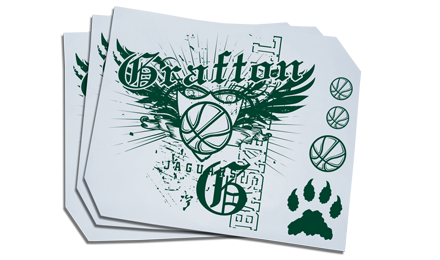 Free Artwork
Artwork can be one of the biggest challenges to your new or growing business. We have over 5,000 professionally created layouts you can customize with 10,000+ clip art and 180+ fonts all available in our free online designer. With this design tool, even if you are not an artist, you can create artwork, show your customer what it will look like and place your transfer order in a few clicks. And we are always adding new artwork based on your suggestions!
Once you have an account, you have full access to Easy View, our online custom transfer design tool.
Pick any layout and change the text, size, color
See what the design looks like on a T-shirt
Send a proof to your customer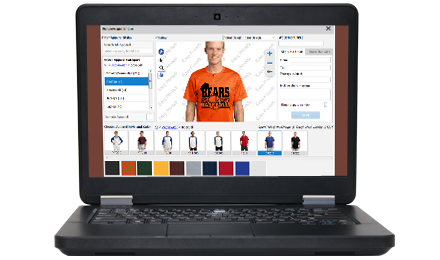 Guaranteed Ship Dates
Not only are we the fastest in the industry, we are also the only company to have guaranteed ship dates. No matter the season, we know your customers want to know when they will have their printed apparel and will give you the date your order will ship and stand behind that date.
Education
There are a lot of companies who want to sell to you, but we want to help you! We have a library of educational videos, have a monthly webinar, post tips and tricks to our blog, and give inspiration through social media.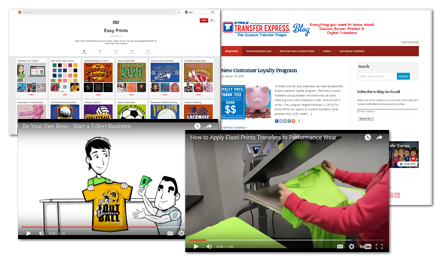 Service
Our team is trained to help you. When you call, a trained representative is available to help you place your order, help you apply your transfers or answer any questions you may have. Even if you have a question after hours or weekends, you can email us and someone will help you.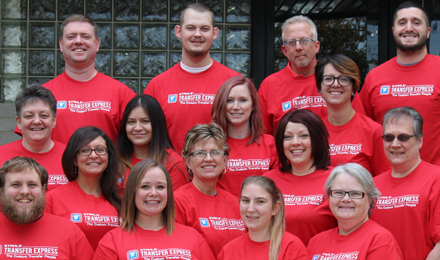 Quality
Your t-shirt business expects top quality and we will deliver.
All of our products are durable and last the life of the garment
Independently tested through 50 wash/dry cycles with no sign of wear
We have quality control experts on staff to guarantee our work
Our Sheet Pricing Helps You Save Money
Our screen printed transfers are printed on cost saving sheets. You have 11.25″ x 14″ of paper size to fill with various designs. If you have leftover space on a sheet add another design and use it to prospect a new customer. Or add shirt tags to apply to each shirt you deliver.
So Where Do You Start?
1. We recommend getting a retail tax ID or resellers license so that you can buy everything wholesale. The license is typically available from your state government, there is a small fee. Often you receive the number instantly.
2. If you don't already own a professional heat press, compare our models to find the right heat press for your business.
3. Purchase a Marketing Kit to get the transfers you need to create samples to start selling custom T-shirts. It also contains sales tools, catalogs, POP display and this gives you access to Easy View®, our online designer where you can design your own T-shirts.
If you're not ready to invest in the Marketing Kit, order free samples of our screen printed transfers to see and feel the quality and why we're the #1 choice for custom transfers!
Get Your Free Samples
WEAR YOUR PASSION™
DESIGN, DECORATE, DELIVER™