Internet Explorer is no longer supported. We recommend upgrading to Chrome, Safari, or Microsoft Edge browser.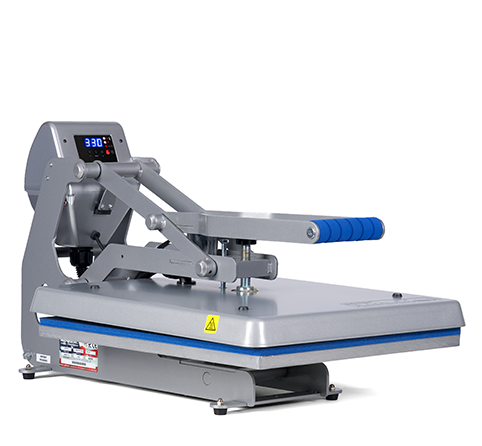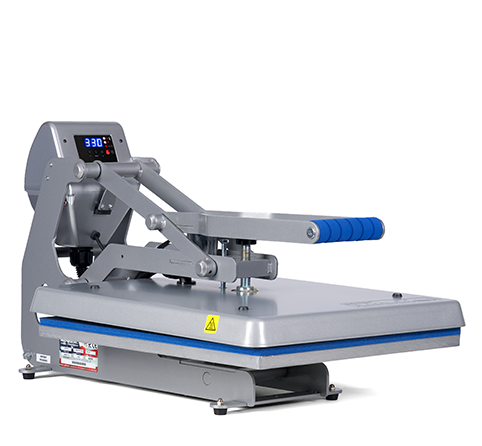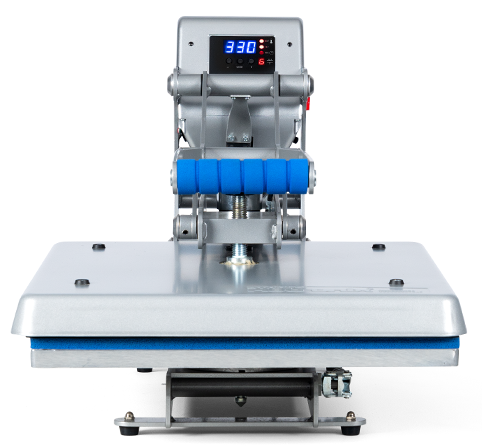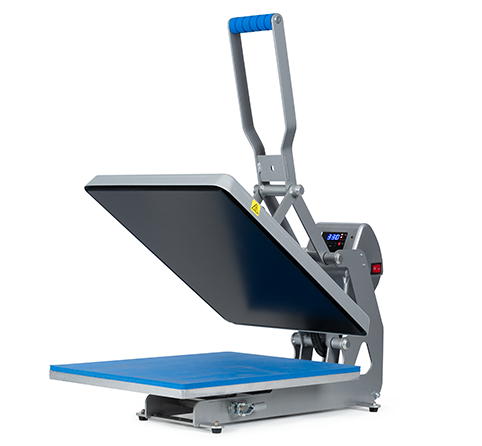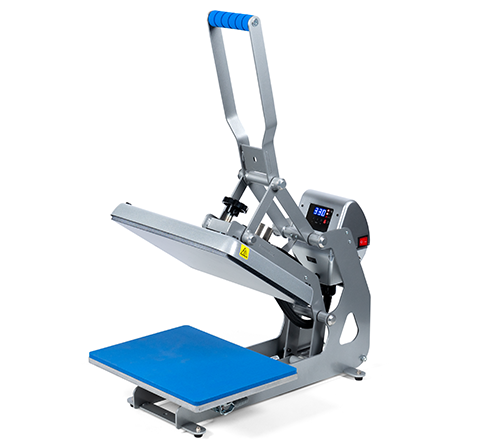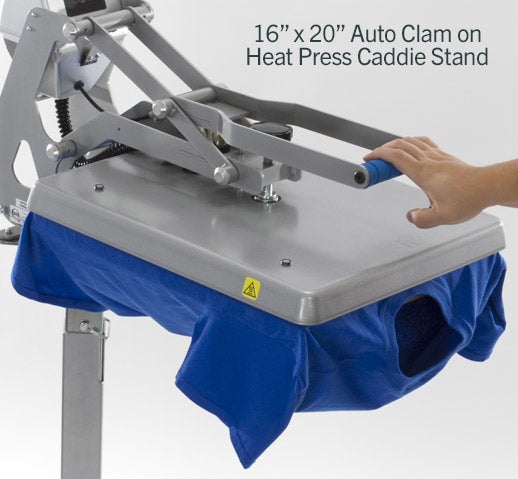 Hotronix® Auto Open Clam
An automatic press without an air compressor.
During September and October only, buy an Auto Open Clam 16" x 20" heat press and get the Tag Along HP Platen for just $200 more. That's a savings of $225!
> Shop this special package deal
---
Featuring digital time, temperature, and pressure readouts, this space-saving heat press opens automatically without an air compressor.
Space-saving clam shell design.
Over-the-center magnetic assist lock down feature.
110 volt standard (220 volt available upon request).
Go portable with the Heat Press Caddie™ Stand.
To make sure you're getting a Hotronix®, look for the blue!
Gift with Purchase! Free Marketing Kit!
Canadian customers please contact Stahls' Canada at 1-800-521-5255 to purchase a heat press.
Delivery Time
This heat press is in stock and ready to ship.
Please select samples or add an Other sample type and try again.
Styles Available
Hotronix Auto Open Clam 11x15
11" x 15": 8.3 Amps / 1000 Watts
11" x 15": 36" x 25" x 21"
11" x 15": 72 lbs. ship weight
Hotronix Auto Open Clam 16x16
16" x 16": 15 Amps / 1800 Watts
16" x 16": 36" x 25" x 21"
16" x 16": 90 lbs. ship weight
Hotronix Auto Open Clam 16x20
16" x 20": 15 Amps / 1800 Watts
16" x 20": 36" x 25" x 21"
16" x 20": 100 lbs. ship weight
Technical Specifications
Hotronix Premier Warranty
Lifetime Warranty on Heating Element
5 yr on Framework
2 yr on Circuit board
1 yr Parts/labor
Patented magnetic auto open feature
Digital time, temperature, and pressure controls
3/4" thick coated non-stick upper platen
Patented magnetic assist lock down
Wide opening for easy layout
Quick-change lower platen
Platinum RTD heat sensor
Space-saving clam shell design
Over-center pressure adjustment
Twin Timers
Smooth shock opening
UL/ULC/CE/ROHS approved
°F or °C available
Temp. range 205° - 420°F
Available in 110 volt or 220 volt
Cast-in tubular heating element every 2" to ensure the absence of cold spots
Questions
I'm on a tight budget, should I spend extra to get one of the Hotronix® heat presses?
A heat press is the only investment needed to get started in the custom apparel printing business and the key to your success. We recommend getting the best heat press your budget allows.
Threading is a different way to place the shirt on the platen (dressing the platen). It means putting the bottom platen inside the shirt or hooded sweatshirt so that just one layer of fabric is on the press instead of laying the garment down flat so that both layers are on the press. This helps if you are doing garments that have seams on the opposite side, like a pocket or buttons. If placing a transfer on the back of a hooded sweatshirt it is better to "thread" the sweatshirt. This is so the pocket seams on the front of the sweatshirt are not interfering with the transfers. This is also done with applying to the back of pocket t-shirts, polos with buttons, etc.
Should the heat press be locked down while removing moisture or can you just hold the press down?
The heat press does not need to be locked down, but applying pressure does help to remove wrinkles. As long as there is heat being applied to the garment the moisture will be removed.
My heat press machine starts to heat but then stops. What should I check?
Verify if your machine is in the set temp or set time modes. This could be causing the heat press to stop heating.
Sometimes when I lock down my Auto Clam it releases too soon. Any suggestions?
If you can't get your heat press to stay closed, there may be too much pressure or the round magnet on the adjustment arm may need cleaning. Check with the manufacturer.