Internet Explorer is no longer supported. We recommend upgrading to Chrome, Safari, or Microsoft Edge browser.
Learn everything you need to know about heat printing and the T-shirt business. Sign up for an upcoming webinar or watch a previously recorded session. All webinars are free to attend unless otherwise noted.
Upcoming Webinars
---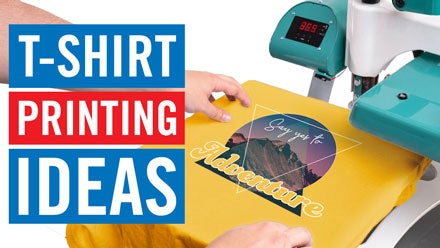 T-Shirt Printing Ideas for the Entire Year (Part 1)
Date: Thursday, January 28, 2021
Time: 2:00 p.m. ET
Host: Transfer Express
Do you have a t-shirt business or are thinking of starting one? The key to being successful is timing.
Be ready to sell the t-shirts your customer wants when they are looking for them. This webinar will provide t-shirt printing ideas month by month for the first 6 months of 2021 to make it successful.
It is the perfect way to kick off the new year.
Explore best-selling trends for the first 6 months of the year (January through June)
Learn when to start going after the business to stay ahead of the competition
Learn money saving printing tips to keep your costs low and profits high
Join us January 28th at 2:00 pm EST.
Bring your own ideas we can share with each other, too. We promise this webinar will be jam packed with t-shirt trends!
Register Now
---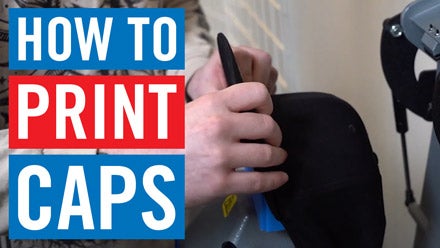 How to Print Caps, Masks and More
Date: Thursday, February 11, 2021
Time: 2:00 p.m. ET
Host: Transfer Express
Should I get a cap press? That is a question we are often asked. At this webinar we will give you all the reasons the answer is a resounding YES! Or if you already own a press, this webinar will help you learn how to put it to valuable use.
At this interactive webinar we will:
Compare/contrast cap heat presses
Offer tips on printing caps – including cap and product selection
Learn how to print masks
Demonstrate other items that are easier to print using a cap press
We can't wait to share these ideas with you on Thursday, February 11th at 2:00 pm ET. Bring your questions and learn from others in the business.
Register Now
---
Previous Webinars